Chairman, Chris Goebel
I am a conservative Republican. I am a lifelong resident of Walworth County. After graduating from Elkhorn High School I went on active duty in the United States Air Force for close to 22 years and returned home. I consider myself a lifelong Republican and had that belief imprinted during the Ronald Reagan presidency. I didn't get involved with the local party until the George W. Bush presidency. Sign pounding, lit drops, and staffing the fair tent was the extent of my involvement until I was approached and asked to run for County Chairman.  That was three county party elections ago and the members have re-elected me. The absolute best part of being County Chairman is talking and working with our members and volunteers. They truly are the salt of the earth. God bless each and every one of them. The second best part of my involvement is meeting and talking with people from all walks of life, whether at one of our booths, at the fair tent, during parades or knocking on doors. Listening and talking with people from both sides always provides me with interesting thoughts and ideas. They make me think. I believe in American exceptionalism, I am pro-life. I am an outdoors-man and support the 2nd Amendment to the point of a nationwide conceal and open carry policy. I support small business and employment opportunities. I stand with State's Rights and minimal intrusion by the government in my life and a balanced budget at the state and federal level. I believe in teaching a person to fish and only giving them a fish when absolutely no other option is available. I will continue to do what I can to advance the conservative non-socialist agenda.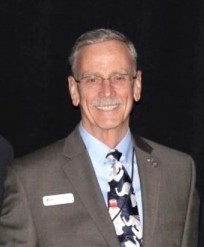 1st Vice Chair, Joe Rezek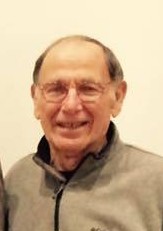 I have lived in Walworth County for 18 years having escaped from the Illinois burbs. All of my time has been invested in Delavan where I have watched the politics of the state ebb and flow. Most of my career has been in the HR function and through it, I have developed an appreciation for doing not just talking. I have belonged to the County Republican Party for 15 years serving in a number of positions most of which have been in the "do what has to be done." Whether its pounding stakes for election signs or walking in parades, I'm hoping these activities influence people to wake up and vote for worthwhile candidates. I have been elected to the board of canvass for three terms and I have worked the polls for the past three presidential elections including the past recount to our President Trump. I am an exerciser, member of the NRA, and 32-year participant in AA. I have knocked on doors, made telephone calls, solicited nomination signatures, and I try to promulgate a positive lifestyle in spite of serious country problems.